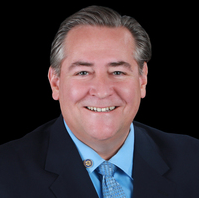 Jay Schlum
REALTOR®, The Arizona Living Team, Former Mayor of Fountain Hills, Arizona USA
602-301-7855
Jay@ArizonaLiving.com
Second Generation REALTOR® in Fountain Hills. Licensed since 1992. Focus is serving our Buyer and Seller clients/friends with the top service available and making the process smooth. We are Local Experts and Globally Connected to serve you best.
- 2018 Fountain Hills Chamber of Commerce "Business Person of the Year"
Jay Schlum, was Mayor of Fountain Hills from 2008-2012 and served as a Councilman 2004-2008. He has been a licensed Realtor® since 1992. Jay is one of the most respected professionals and community leaders in the area and in addition to being an Elected Official Jay has volunteered and served as:
- Chairman of the Chamber of Commerce, Fountain Hills
- Church President, Shepherd of the Hills Lutheran
- Board Member Scottsdale Area Assoc of Realtors SAAR
- Executive Committee Member Arizona Assoc of Realtors®
- Board Member Greater Phoenix Economic Council GPEC
- President Four Peaks Rotary Club
many other
Jay's parents John & Dawn Schlum moved the family to Fountain Hills in 1977. Jay was 12 years old and loved riding his dirt bike with friends all over Fountain Hills in the early days. The Schlum's were early day Real Estate pioneers and Jay followed in his parents real estate footsteps. In college at Northern Arizona University Jay met Denise and in 1987 they were married at the Fountain Hills Presbyterian Church.
Find out why our clients rave about the Arizona Living Teams service.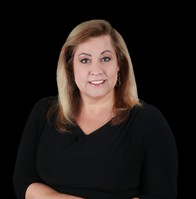 Jaki Underwood
REALTOR®
602-930-7504
Jaki@ArizonaLiving.com
Jaki Underwood is a member of a small group of adults who can truly say Fountain Hills, Arizona is their "home town." She is a product of the Fountain Hills School District, having attended here since her family located to the community when Jaki was a 5th grader.
Moreover, Jaki is a member of a family real estate dynasty that has been involved in nearly every aspect of Fountain Hills' growth since the late 1970's. She is part of the Schlum family, one of Fountain Hills most recognized real estate names. Her father, John, began selling real estate in Fountain Hills in 1978. Later, he and Jaki's mother, Dawn, opened Dawn Realty and Property Management on the Avenue of the Fountains, a company they operated for many years. And, of course, there's Jaki's well-known older brother, former mayor Jay Schlum, who many refer to as Mr. Fountain Hills. Jay has been involved in the local real estate market throughout the last 20 years, and is currently one of Fountain Hills' top
producing real estate agents. Jaki entered the business realm as a teller at Bank of America, working her way up to Branch Manager.
After raising her two sons Derrick and Nicholas here in the community, she re-entered the workforce with Mayo Clinic in Patient Services. During this time, she continued her education and obtained a Bachelor's Degree in Business Management. With her two boys now through college and husband William enjoying his career in Law Enforcement, she has set her sights on the career that has held her passion since she was a girl: Real estate in Fountain Hills